Back
Reiki Level 1 Training and Attunement
Event date: June 25, 2017 10:00 am to 5:00 pm
Event Details
Contact Info
Contact Name:
Linda Principato
Contact Phone:
347-598-9791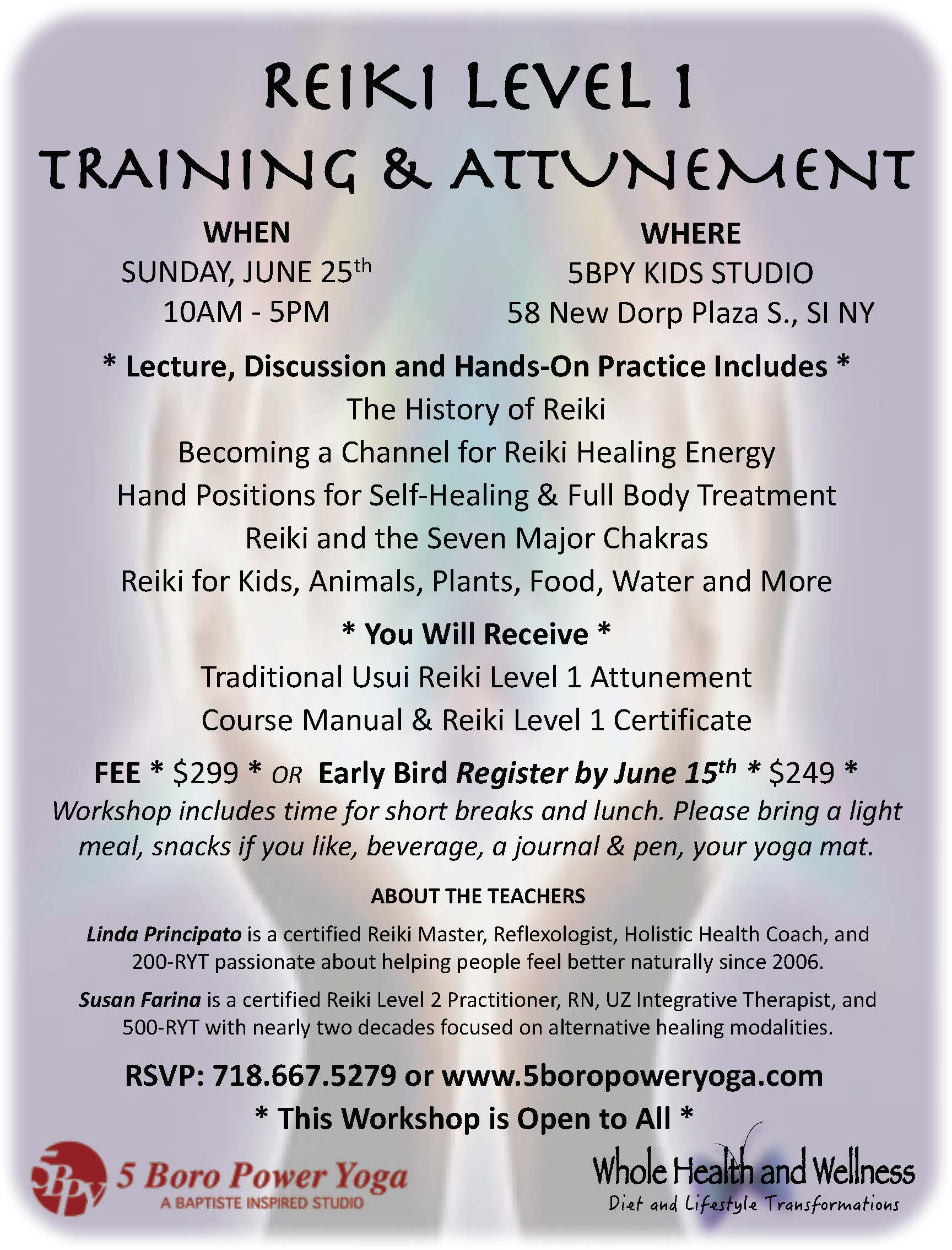 Reiki Level 1 Training and Attunement workshop includes lecture, discussion, hands-on practice, and more. Learn about the history of Reiki, being a channel for Reiki healing energy, hand positions for se
$249 Early Bird Registration * $299 after June 15th
Organization Info
347-598-9791
Staten Island , New York 10304
Holistic Health Counseling, Integrative Nutrition Coaching, Foot Reflexology, Reiki, Raindrop Technique, Yoga. Available for private sessions, small groups, workshops and retreats.
Location Info
58 New Dorp Plaza, Staten Island, NY 10306